FCB Now Has 71 Branches Nationwide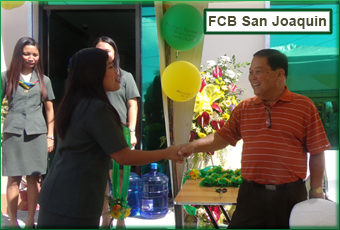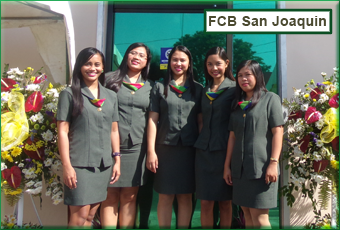 FIRST CONSOLIDATED BANK has added 3 more new branches. Last March 23, 2015, two branches in Iloilo were simultaneously inaugurated. These branches are located on Corner Arroyo St., National Highway, Purok III, Poblacion San Joaquin, Iloilo and in the Delmar9 Bldg., Taldelore St., Poblacion I, Tigbauan, Iloilo. The San Joaquin and Tigbauan Branches bring our total number of branches in Iloilo to five (with nine branches in Panay). Just this April 20, 2015, FCB opened the FCB Panglao Branch which is located in Poblacion, Panglao, Bohol. The blessing and opening of these branches were welcomed and supported by the business community, religious and political leaders and residents of the municipalities.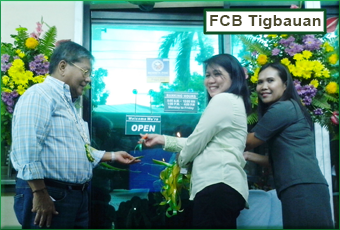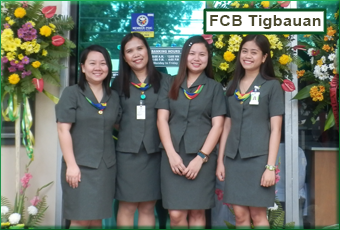 FCB now has 71 branches all over the Philippines with 15 in Luzon, 40 in Visayas, and 16 in Mindanao. FCB also has 42 Marketing Offices in Luzon, Visayas and Mindanao, and a Liaison Office in Malate, Manila. Nationwide, FCB has a total of 114 banking offices and 132 Automated Teller Machines (ATMs).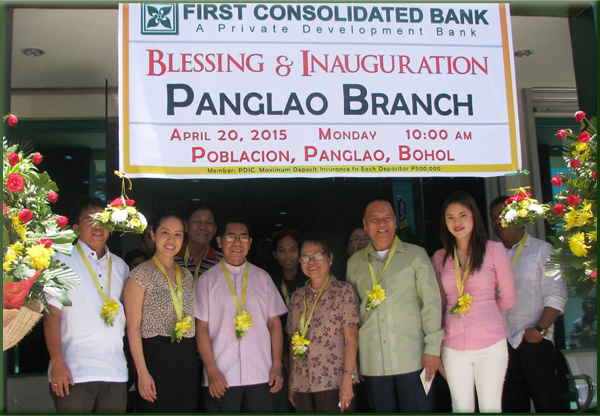 Aside from the 4 newly launched branches early this year, FCB will open another three branches in 2015. These will be located in Barotac Nuevo, Iloilo; Larena, Siquijor, and our 2nd branch in Puerto Princesa City, Palawan. This yearly expansion enables FCB to provide more extensive services to its clientele.
FCB operates as a full service bank with competitive lines of financial services. FCB is committed to contribute and provide quality banking services to customers in micro, small and medium enterprises.